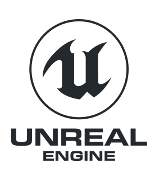 Unreal Engine Plugin
Your Shadow mocap system includes a plugin for Unreal Engine. You can live-stream character animation directly into your Unreal scene.
Install the plugin from the Unreal Engine Marketplace. Simply enable the plugin and hook it up to your character. Use interactive character animation in your level.
Notes
Motion Workshop is a Unreal Engine Marketplace content publisher.
Unreal, Unreal Engine, the circle-U logo and the Powered by Unreal Engine logo are trademarks or registered trademarks of Epic Games, Inc. in the United States and elsewhere. Motion Workshop is not affiliated with, endorsed by, sponsored by, or supported by Epic Games, Inc.